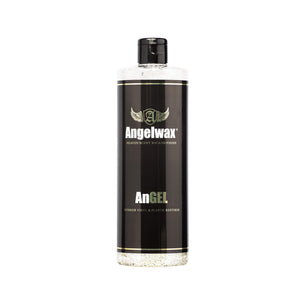 Interior Plastic and Vinyl Protector
Angelwax AnGEL is a water based pH neutral, silicone free formulation from Angelwax that is designed to quickly and easily clean and protect interior plastics & vinyl. Angelwax AnGEL has been rigorously tested in our laboratory and by the best detailers in the business to ensure that we have formulated yet another perfect product for your vehicle. AnGEL also has a built in UV protective which guards against strong sunlight which can discolour darker interior plastics and dashboards. This specialist detailing gel has been formulated to remove dirt and fingerprints from all types of plastic surface leaving your interior with a professional matte, non greasy and non tacky finish.
Ensure that the surface to be treated is dust free.
Apply AnGEL to a microfibre applicator and treat the desired area.
Remove any excess AnGEL and finish to a high standard with a separate clean, dry microfibre cloth.